The annual White House Correspondent's Dinner was Saturday and it is a time always set aside by the White House Press Corps to…er…basically honor themselves and the work they do covering stories at the White House. Personal highlights for me was seeing NPR's Ari Shapiro at the head table, seeing Conan O'Brien headline, trying to figure out how and why people like Paul Rudd and Nicole Kidman got tickets and attended, and getting to hear President Obama read (after entering on DJ Khaled's "All I Do Is Win," which I could not believe was happening. I so said that should be his theme song after the 2012 election, if he won).
No, I don't mean read his speech, I mean read. Not tell jokes. Not poke fun. Not tease. But he read. He read the press for filth and I loved it. You may know a "read" by its other term – a dressing down. Sure, he mentioned it in a teasing way, but I love how he always shows that he's paying attention to the press enough to let them know what he honestly thinks of their shenanigans (and the GOP's shenanigans). I also loved him trying to improve his reputation with Michelle's bangs, and telling the press to have a drink with Mitch McConnell instead of him ("Why don't YOU have a drink with Mitch McConnell?!").
After President Obama spoke, Conan got up and warmed into his speech, which got funnier along the way. O'Brien's best joke (to me) was calling NPR the table for kids with peanut allergies and how they deliver news like a toddler is sleeping in the next room. It's so true, and I love NPR.
All in all, I enjoyed the speeches and salivate over the thought of being extended invitations to attend when I "make it". I also look forward to being the person that people ask, "Why is HE there?"
But you know who wasn't happy about the White House Press Corps having a dinner that they hashtagged #NerdProm (love that, by the way)? Sarah Palin, that's who! Apparently, Mrs. Palin has been dying for attention of late and decided to take to Twitter to let the world know that she is pursuing an openly negative campaign now to get more attention.
You know, Mrs. Palin attended in 2011, and since this was the 99th annual dinner, I'm thinking that this same format was followed under Presidents Reagan, Bush, Clinton, Bush, and it hasn't changed under President Obama.
If Romney had won, he would have had the same jokes for the press talking about, I guess, how well they treated him during his campaign (except for MSNBC).
So, unless she forgot that she gladly and willfully attended in 2011, the only other reason I see for her "outrage" is a continuing desperate grasp at relevance along with being jaded that she wasn't invited for the second year in a row.
Stay mad, Sarah, while we all laugh and enjoy life.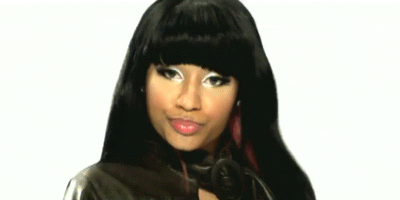 [fblike]
Category: Politics