I need to have my mom on an episode one of these Fridays. She has such good insight into the three topics here at Keene Point of View. She's also very opinionated, funny, sassy, and has these really great eyes for which I am eternally mad at God and my dad's dominant dark brown eye color gene for not giving me because hers are naturally hazel. Then again, a black person with my complexion (or darker) who has naturally lighter eyes is ofttimes utterly insane, so I guess it's good that I don't have light eyes. I'm grateful that I have eyes to see. Thank you, Lord. (I wouldn't want Him to take them from me because that's worse than not having hazel eyes.)
ANYHOO…
My mama said dat Christians? Christians is some punks out in dese streets, yo. For real. Word. (Interpretation: Christians are scared.)
My mom and I were talking last night about all that's going on in the world and we agreed that somewhere along the way, lately, Christians have stopped taking stands on things. [Black] Churches used to take stands for Civil Rights back in the day. Then there were stands against abortion. Then there were stands against drugs. I guess we got tired of it all because the only thing some Christians seem to agree on is taking a stand against this:
And we see how that is turning out. Our conversation started from yesterday's post on Bill Cosby coming for Christians and blaming them for drugs in poorer communities compared to neighborhoods where the Nation of Islam is the dominant religious group in the community. We both agreed somewhere around the area of "Bill Cosby is right a little bit, but what happened to Christian boldness?"
I told her that in America, Christianity is not at all like it is in the rest of the world. There's no real persecution from governments or the dominant religion, just interpersonal mostly. I mean, Tennessee Christians were blasting the U.S. Attorney who was telling them what constitutes a hate crime after someone posted this photo on Facebook:
Okay, okay. Some of these people are just xenophobes who don't like Arab Americans, but some of them are self-identified Christians who cheered the burning down of a mosque. Yet, I bet none of them can recite the 23rd Psalm…or have ever experienced God. But still…
Ugh! Anyway, my mom said that Christians aren't taking a stand on anything anymore as a group. Except for being against gay marriage but still being unable to defend how much marriage changed in the Bible starting with Genesis 4 and beyond, they really aren't standing up for anything. Okay, some are getting onto the "Stop Human Trafficking" campaign, but we have our own poor, uneducated, and victims of human trafficking in our streets right outside of some churches. The church is focused on money, detachment from society, and acting better than others in too many ways. Some churches, thankfully, are breaking out of that, but a lot aren't. Churches and Christians need to make bold stands.
I just don't think that in a world where there are American cannibals (and even North Korean cannibals because they can't get enough food), families are homeless and sorting through dumpsters looking for food (I saw someone post this on Twitter), and people are hoarding money and food to keep control over people and money that gay marriage is the worst of "moral ills". I think a lot of Christians are using that because it's easy and doesn't require much work aside from quoting a few verses of Scripture and yelling. Getting in people's faces about social injustices, drugs, prostitution, poverty, education, health care, and jobs requires way more work and personal commitment.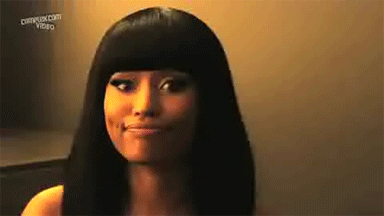 Christians are not only scared, but American Christians are lazy. It's not at all like this from what I experienced in Rwanda. My faith proved so minor and offbeat from what I saw there. My mind opened up. We need that here.
If you're a Christian, do you think Christians are lazy and scared now? Picking "easy" fights to avoid what really should be worked on? Will it stop or is it too late? I mean, "Yea, though, I walk through the valley of the shadow of death, I will fear no evil" and "If God be for us, who can be against us" do carry weight.
Category: Christianity