I sit here in front of this computer hurt. I'm hurt. There was a Harriet Tubman sex tape released and someone (Russell Simmons) thought it was funny. He thought it was funny so much that he called it the funniest thing he had ever seen. Harriet Tubman's rape tape is funny?
How the he** he thought this was funny, I'll never know. What is funny about making a "sex video" about a real person who existed (Harriet Tubman) and making light of both slavery and Harriet's plight and work? I love a good parody or satire as much as anyone, and I love all kinds of inappropriate humor (I love American Dad and like Family Guy), but this was neither good, funny, hilarious, nor appropriate. Russell Simmons apologized and said that he "get(s) it," but he really doesn't.
Simmons' company on YouTube produced and aired the video. It lampoons Harriet Tubman and why she needs to be lampooned, I'll never know. It takes slavery and makes so light of it, that it justifies so many Americans' feelings about slavery needing to be "let go of" that it placates them more than it shines a light on the horrors of slavery. As I always say, I'll let go of slavery when Jewish people let go of the Holocaust, which they should never do. Thus, I'll never let it go.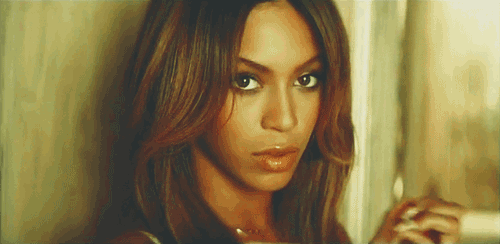 Slavery was a horrific institution full of injustices and, for women, separation of families, being made to nurse the master's children who would grow to hate you, and even rape you. Yes, rape happened, and this video pokes fun at that as Harriet "hilariously turns the tables on Massa and rapes him to get him to do her bidding!" (/1980's sitcom announcer voice). To make fun of something so horrid shows how little Russell Simmons and the actors, writers, and producers understand about slavery. I guess Russell Simmons assumes that he doesn't have to understand it because he's light-skinned and apparently has some white in his blood up the line, but Russell, hon, I'm pretty sure that relationship between your illegitimate grandfather and his enslaved fry cook (your great-great-grandmammy) was not consensual. Slave-master sex was mostly rape, hardly ever consensual, and the average woman/girl slave wouldn't have ever thought of using sex with a master to get a better life for herself, as the video attempts to show. "Harriet outwitted the slavemaster (through sex)," as Russel said online. Harriet Tubman actually outwitted slavemasters and slave catchers by putting together an intricate and amazing network and eluded capture using an array of techniques. She used her mind, not her body.
On top of all of this, I'm angered at how far black women have come, only to be taken down by someone who should be supporting them – a black man. This spread to Twitter and other social forums where many black men took to Russell's defense over this, which only exacerbates the problem. Black women may dog out men a lot of the time (a good 80% of it is deserved, fellas), but they will still marry you and have your babies with very few questions asked. They just want you to be adults in your lives and not have to look for a second mother in them.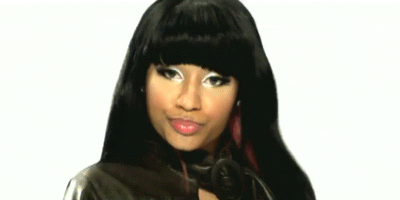 But black men really fall down on the job when it comes to supporting black women. I don't know if it's from perceived intimidation if the woman is doing better than you, or that you feel you have to be "above" someone because you're oppressed so much…I'm not sure. But it needs to stop. Edify our women, men, and see how far our race can go. Please.
Finally, I'm mad about this video because Harriet Tubman is my cousin. No, really, she is. I told this to my 3rd grade class, they called me a liar, and one of the coolest things my father ever did for me was call the teacher and request some time to tell the class about how I am related to Harriet Tubman. He came and had the receipts for it and shut everyone up. Thanks, Dad! So, as a family member of Ms. Tubman's, I'm appalled. I wish my family was more legally coordinated to sue somebody over this. Harriet got hit in the head with an iron weight and struggled to sleep and stop having seizures for the rest of her life while she led my family members and many others to freedom, and now she's been turned into a cartoon character who they didn't ever bother to draw (read: cast) correctly considering height, build, and voice. Dorchester County, Maryland, Black folks don't talk like that.
After Pat Buchanan's mess the other day, and Kal Penn's, Orson Scott Card's, and Peggy Noonan's mess from yesterday, I'm all out of WTFs for the week and it was only Wednesday when the video hit. We now have 3 more days this week!
Category: Entertainment, Liberals, News, Politics