Monday was not a good day for DC. First, news of Miss America being of Indian descent didn't sit well with conservative White Americans. That was surely a shining moment for America.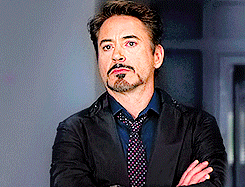 I heard about the Navy Yard being shut down on the way in to work. There was a shooter on the scene. By the time I got to work, 4 people had died. Throughout the day, I only could read text of what happened. There was no video available that I could pull up on my computer. DC Police Chief Cathy Lanier appeared to handle the situation as well as she could manage. Then I heard they finally got the shooter, Aaron Alexis, but were looking for another shooter. This was the case until about 8p Monday night, when they said they think there was only one shooter, Aaron, who was now dead. Thirteen people, in total, died.
I saw Aaron's picture and got annoyed. He was black. See, Adam Lanza, Jared Loughner, and James Eagan Holmes were all white but no one brought up their race. As soon as Aaron's picture was released, some folks on Twitter started tweeting about the "black thug" with prior arrest records. With the other white shooters, they always said they were lone wolves with severe mental problems. Aaron? They just saw a thug. Just like they did with Trayvon Martin, even if the pictures used were not him. Why aren't the white shooters labeled lawbreaking thugs and terrorists? What about Aaron's well-documented mental problems?
Anyway, back to the day in DC. It wasn't good. I was mostly numb to the news because I thought it didn't affect me. I chuckled at some folks on Twitter and Facebook checking in on people in DC, some of whom neither live nor work near the Navy Yard, but it was touching nonetheless. I don't know of anyone who works at the Navy Yard, but I have a cousin who worked there, so maybe she knew someone. I thought I was exempt, but around 9p last night I got a really heavy heart.
What is happening in this country? Why are so many people clinging harder to their guns and living in a state of constant paranoia and fear? Why are so many people still racist?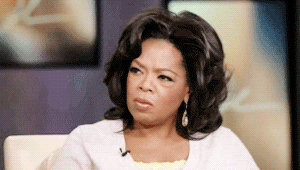 I wanted a glass (or 3) of wine last night, but got wrapped up in other stuff to consider seriously doing it. I don't want to drink it because I want to escape from something. So, I let the pain wash over me. I said my prayers for the victims, their loved ones, and even Aaron's family who has to reconcile this tragedy with the fact that their loved one did it. A mother still lost her child that day, even if he went out as a mass murderer. (I said the same thing about Osama bin Laden's mother, too.) I'm still hurting. I've always seen tragedies like this play out away from my city, but now, we're one of the cities in the list of recent senseless tragedies.
Anyone in Blacksburg, Newtown, Aurora, or Tucson have any coping mechanisms? Maybe I just feel too much.
Also, National Rifle Association (NRA), Aaron took out someone who had a gun and could have stopped Aaron. So, everyone having a gun on them doesn't do as much good as you claim. I'd like to really start talking about gun control now. Maybe you'll be open to it now that a black man exercised his right to buy as many crazy guns as he could (I know, it was just a shotgun, and he got guns from other downed people, but still. It's time).
Category: Conservatives, News, Politics