So, this happened for me at 11:59 p.m. on Thursday night:
Gay power bottom icon Beyonce released her 5th studio album and the world lost its collective ish and went totally crazy in love. I thought I was going to listen to the album at work, but when I checked my Twitter and Facebook accounts, I noticed that I would not be able to enjoy this album in peace. Beyoncé was EVERYWHERE. From Gawker, to NPR, to theGrio.com, to Facebook, to Twitter, to Google Plus, to most women and gay black men I know who are friends. Ugh.
And don't even get me started on the Beyhive (her fan club). Here are just some jewels from that day from the Hive. It's basically this from Luvvie at AwesomelyLuvvie.com.
YOUR FAVE (this is a term for favorite singer) COULD NEVER!
WHY IS BEYONCE SLAYING EVERYONE'S FAVES LIKE THIS?
CAN YOUR FAVE DROP AN ALBUM OUT OF NOWHERE WITH NO PROMOTION AND SKYROCKET TO #1 LIKE THIS? (My fave owned the 90s and part of the 2000s, so…)
THE QUEEN IS BACK! I'M REALLY CRYING! (O__O)
I JUST HAD AN OUT-OF-BODY EXPERIENCE! I CAN'T BELIEVE SHE DID THAT! I'M IN SHOCK!

HARVARD AND YALE ARE GONNA CHANGE FROM "B" SCHOOLS TO "BEY" SCHOOLS. SHE'S CHANGING THE MUSIC INDUSTRY! 

(After I said that between Beyoncé's The Mrs. Carter Show Tour and P!nk, I feel that P!nk gave a better show for The Truth About Love Tour), some random man said, "You go, girl! Some people just want a gold star." Just as much as you want a gold star, hoping Beyoncé sees your incessant praise of her, #belovedsisterwoman.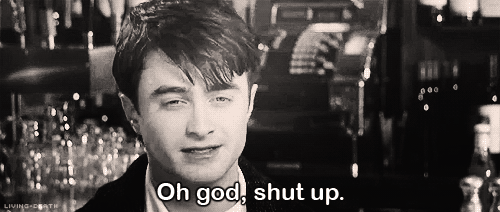 Seeking peace and quiet, I watched the videos Friday night, and except for "Mine," "Ghost," and "Haunted," I like the album! I love that she's a happily married woman who sings about sex in her marriage with the freedom of Miley Cyrus aiming to knock down every third leg in a building full of black men. I love knowing that married couples can have fulfilling sex lives.
I took to social media and said I thought it was a solid album and that she did a good job. I got a few "SHE DID THAT, RIGHT?!" Whoa. I…I don't need any extra backing tracks to help prop up my support. I'm a fan. I'm not a crazed, rabid animal when it comes to Beyoncé.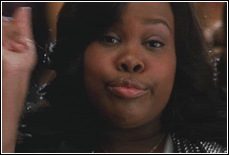 This is what I can't stand about the Beyhive. It's one thing to be 18-20 years old and cry over your favorite celebrity like they're your personal friend, but it's a wholly disturbing phenomenon to be pushing 30 (or even 40!) and doing the same thing. It's correct to be happy that the world's biggest pop star right now is a black woman who is also a feminist and appears to have it all (marriage, a child, a successful career), but it's entirely another wrong thing to say that she's the only one worthwhile who has ever done it. It's one thing to be happy that your "fave" is dominating the charts, but it's shortsighted to think that it will always be that way. Ask the Pop queens and king about their reigns. The next big thing will come along, but for now, I celebrate Beyoncé's success alongside her and her fans. I must say, though, that everyone is talking about how good this album is, which (I don't think) has happened for her for any of her previous albums. I guess her "Queen Bey" title can be backed up now.

Also, Beyhive, just because someone doesn't match your level of enthusiasm for Beyoncé's album release with "no promo" (I guess her concert and doing things to stay on our lips every month of 2013 wasn't brilliant promotion? Oh, okay. Keep telling yourselves that) doesn't mean that the person is terrible. Even though she's headed for #1 and breaking records. she still won't be my "fave" no matter how much you bash me about it or brag about her stats and success like you were part of the team that helped her put out the album. My fave will still be my fave, and Beyoncé ain't it for me, and you will deal. Other artists will still continue making music no matter how much you tweet about them needing to just give up and retire now because Beyoncé will always trounce them. Except that records were made to be broken, and regents are dethroned and replaced as time goes on.
I'm fully convinced that if Beyoncé released a song saying that she wants to kill anyone who doesn't like her, some crazed members of the Beyhive would seek out people who don't like Beyoncé and try to kill them. Someone made a fake Keri Hilson tweet about her being attacked on the red carpet with copies of 4. You really want to risk jail for the acting out the idea of doing that? Was the purpose of that to keep Keri "in her place"? Chill, please. Because Bey ain't gonna come to your aid as you're sentenced to prison for acting out in her name.
So, I'll continue to listen to this album in peace and enjoying what I can about it without your background noise. Sure, be excited, but stop demanding that others be as excited as you are, stop trying to emulate her life's ideology when you're nowhere near her income level, and stop telling folks that if they don't like her or her album that they can't be your friend (or unfollowing them on Twitter – I lost 2 followers for checking Beyhive folks who were doing too much) or that their dislike of Beyoncé equates to jealousy, hatred of all women, or is the reason that someone has HIV (yes, all of that happened on Twitter).
Anyway, congrats to Beyoncé on what looks to be a platinum album by New Year's Day or soon afterward. The hard work on it paid off and it shows. I'll just clog my ears for the "noise" that will come of it in the coming months. Lord, help me.
Category: Entertainment, Gay