College football player Michael Sam got drafted to the St. Louis Rams. He is the first active professional out American football player in the history of the NFL. When he was selected in the third round Saturday, he kissed his boyfriend in celebration. The world was at once outraged and pleased, depending on how you feel about gay men. Personally, I don't care. I sort of think he is being managed with this whole "gay" thing anyway. He doesn't look or speak like what most people think of gay men (he's huge and his voice is way deep). Other players had better stats but the gay thing put him over the top just to make a statement, but regardless, we are here and I wish him all the success in the world.
I joked on Twitter before that with all these big, muscular black gay athletes coming out that black gay men would have to watch out for thin white gay twinks who would be the thin white women going after the big, muscular black straight athletes just to get a check or a child or two. I said it as kind of a joke, but then Michael Sam had to go and get himself a thin(ner) white guy. Then there's Shaun T with his husband. Then comes Derrick Gordon dating the much older man from CSI who met Derrick on Twitter "several years ago". (Derrick is only 22 and Gerald McCullough is 47.) Finally, we have the reason Don Lemon forgets he's black many times in the form of his thin white boyfriend.
I'm pro-black, but not anti-white. I'm pro-love in whatever shade it comes. I date interracially unashamedly. (I've dated all except Native American.) I've been treated well by each race and been treated like crap by each race too. I cannot speak for these men and their relationships and motivations, but what I can do is speak on what their coming out in their relationships does – reveals a nasty side to gay dating preferences concerning interracial relationships. There is nothing wrong with dating within your own race if you know that's just what you like. However, that rarely seems to be the case when people justify not dating interracially. Their preference is normally followed by some disparaging comment about people of other races ending with a comment about why they are better than the other person simply based on their own race or culture.
I've never seen a group as racist as gay men when choosing a potential partner. Black guys are valued due to their allegedly larger genitals and swagger. If you're a black man who doesn't subscribe to hip hop culture in fashion or mannerisms (or 100% into self-empowerment books), you miss out on both other black men finding you appealing or most white men being into you. You're just not black enough. If you're white and act black, other white guys won't find you attractive and only black guys who want to call themselves experimenting will choose you. If you're Asian, no one wants you unless you live in San Francisco. If you're Middle Eastern, you probably only want a white man (same if you're Asian). If you're Latino, the preference is split between white and black, but you'll probably only want another Latino in the end because other cultures are beneath yours – so I've heard first-hand (unless you're a passing white Latino, then you'll probably end up with a white guy).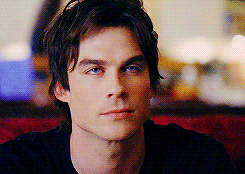 Except for black men, no one else wants a black man except for his erect penis (or lucrative sports/media/creative arts contract). No one wants an Asian unless they are looking for a submissive bottom who is okay being cared for like a child. The only group who doesn't want white men in general is black men. White men are the gold standard for everyone else, including other white men. (Thanks, visual media, for portraying white men as the normal standard for beauty! You're so helpful.) This is partly because white guys are seen as the mainstream, normal, inoffensive, and holders of good credit and overall sanity. White men can increase your visibility and social standing in gay circles, allegedly. This is an unfair complimentary assessment. White men are no better partners than other men of any other race.
I really hate it when I hear people of one race talk about how much they love white guys and talk about them like they're "above" anyone else. I just want to yell, "Don't you realize that you're Black (or Asian, Latino, Indian, etc.)? What you think about other black guys might be what he thinks of you. And what then?"
Racial preferences in dating are stupid to me. They lend themselves to stereotypes and fear in most cases. I asked a white friend why he would only date other white men in such a multi-racial city. He said that he is scared of black men in general, but not of me because I'm not like "most" black men (that he only saw on the news being arrested or being represented in aggressive hip hop songs and clothing). I was angered by his comments but also pitied him for choosing to stay in his mental box and live out his days in fear of people who were just like him but had different skin tones and musical preferences.
Race is a part of who someone is, but it doesn't fully define them. That's part of what I like about inter-racial dating; I get to know someone whom I otherwise wouldn't know because I'm not a part of that world. I mean, at the end of the day, you're just dating a person; a human being just like you…with a different hair texture. So, while a black person may tell you that gay marriage and PrEP are "white gay" issues, I remind them that they want to get married one day and that preventative HIV treatment could be an answer to the high HIV rates in the black gay community. So we can, you know, continue to live, Fleet, and be happy.
As for these men mentioned above, I don't know any of them personally, so I can't comment on what brought them together. (I can, however, say how icky I feel looking at Derrick Gordon and Gerald McCullough's picture. Every picture I see of them together just screams that something isn't right here. It's not the age thing [which is yet another major gay relationship issue in the community]. It's just…uh…a feeling.) What I hope is that none of those men are gold-digging or trying to play the "get in early to make it look like I've always been ride-or-die" card and push for marriage and divorce within the following two years…as several NFL/NBA/MLB wives have done.
But let's be real. They're gay. If they are having relationship problems, it'll wind up as cheating followed by a long-term "single play" open relationship for 10 years before they separate.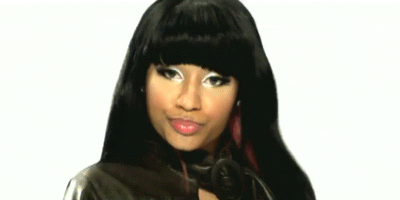 Bottom line: Date/Relate for love, not status, success, wealth, or race. There's a whole world out there of interesting people who may not look like you. Just get to know them for the right reasons.
Category: Gay