The #PrayThatIGetIn campaign I started didn't work because too many of y'all are sinning to get a prayer through to God because I didn't get in! I'm joking. About the proud lifestyle of sin that you people live. That's between you and a vengeful God to work out. Enjoy!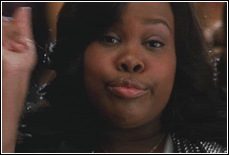 But seriously, I thank you for the many prayers that you attached to my own to God to get into grad school for film. I applied to my first choice after being prodded for a week or so by the Holy Spirit. I honestly wasn't going to apply as I wasn't the "right" candidate that they listed on their website. I finally gave in, saw the deadline dates, wrote an essay that got pruned for its life and improved (thanks, Adenike and Crystal!) and had my treatments reviewed and eviscerated to be made better (thanks again Adenike and thanks to Corrie, Derrick, Billy, Nikki, and Birgitta!). Finally, I only had to submit two recommendations, but I submitted four from Delia, Ben, Carey, and Birgitta – thanks! Whatever they said in those recommendations worked enough to overlook my resume that lacked producing experience because I landed an interview! Surely, this was God's way of letting me know that I was getting in. I had prayer partners praying for me too. No stopping me now!
June 20, 2014. Friday. 10:08 p.m. eastern time. I got an email from the school that said, "NAWL."
Memories of things not working out in my life that I really wanted to work out came flooding back. Now, I see blessings in those things not working out, but did I realize this on Friday night? Of course not. All I saw was anger, frustration, shattered dreams, broken promises, and a God who was indifferent to my desires.
I wrote an email to people who prayed with me through this process and it was 10% of the emotions I was feeling. When I'm at that level of pissed-off-ness, I've found that my writing makes it look like I'm about to jump off a bridge with a rope tied around my neck and it scares people who've never read it. My dad swore I was turning into an atheist and two other friends let me have my moment but reminded me that I am "good enough". One of them (Tressa) talked to me and let me get out some questions. I sent the school a congratulatory reply to the new fellows and wished the program continued success. I cried hard for a few minutes. My stomach cramped and wouldn't release. I. (clap) LET. (clap) GOD. (clap) HAVE. (clap) IT. I threw a quiet, internal temper tantrum for about 11 hours (refusing to even address anyone in the Trinity – seriously. I said, "I'm not talking to you right now. Don't touch me. Don't console me. Don't talk to me. Leave me alone") and then calmed down throughout the day Saturday.
Because the Holy Spirit wouldn't stop bugging me to apply to the school, it's obvious that the Ultimate Gatekeeper felt I was good enough to compete with the other prospective students, and that should be enough. Through the application and interview-getting process, I finally realized that I had some outside validation of what I already knew – I'm awesome and good enough, and a contender. I mean, I got an interview, and they don't interview everyone, and my resume reads (for the film industry) as excitingly as an airplane maintenance manual. So, with that in mind, I plan and pray to execute a plan that will have some of my work posted to web before the end of the year. (And y'all had better like love it.) I also want to submit to festivals, network, get my name out there, meet some great workers, and will likely keep applying at that school and others. My worth and value are not determined by the whims of a school's admissions policies that year. There are other routes into my desired industry and I might have to take a less conventional path to get there. Here goes…something.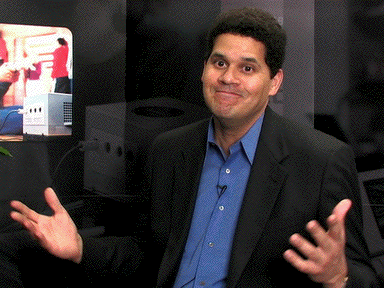 Oh, and when Jesus says no, take a moment to tell him how you feel about it when it happens. Don't keep it pent up for years like I did. The tantrum should last a few hours, max. Eventually, you won't have tantrums, just frustration but resolve to soldier on. I mean, I don't blow up at acting audition rejections anymore, and I can't flip tables over deals not getting through in this industry, right? I'd "never work in this town again." So, wallow, fight the air, get back on the horse and try again.
(Shout-out to Dad, Mom, Jeremy, Tressa, Dave, Brandi, Lauren, Amanda, Keri, Wes, Nate, Marc, Crystal, and Ruthie for all the prayers…and attentive ears but space-giving abilities to let me process things. I'm back. 🙂 )
Category: Christianity