I left my old church, which I loved, a few years ago because "something my spirit ain't right" ("Believer" – Mary Mary). I have only about 4 friends who still go there regularly now and many left for many reasons but there is a common theme among all of us – something in our spirits ain't right about that church. Something changed. Now I'm at another church that I like and in a small group (weekly housechurch/Bible Study small gathering) that I'm growing to love.
Back to the old church: I'm still on the email list and got an email today about how the Fairfax County Public School Board is voting today to allow genderless facilities in Fairfax County, Virginia, public schools. The email read like an alarmist piece of conservative mess sent by someone who knows nothing about what they're writing and I just can't even. I guess I'm odd. ::cue drums and cymbal crash::
They called the initiative sinful and said that the overall issue of transgender people (or trans) not feeling they are their God-given gender expressed as an "outward physical sexuality" (WHAT?!) is "spiritually repugnant". They said that the kids are not equipped for this kind of attack. They said that people can vote how they want, but they want everyone to call/email and demand that the school board hears their side and vote no. They attached a guide for how to discuss trans issues with the board…which would totally (and rightfully) get them punched in the face by Sophia Cox or Janet Mock…as a church…committed to impacting the Washington, DC, area…with the message of Jesus Christ.
Christians, we believe that God doesn't make mistakes. I don't think that trans people are saying that He made a mistake, but they just are addressing how they feel inside. I still have some questions and am rapidly trying to understand trans issues, but I will say that coming out liberated me more than staying in the closet and having a warped relationship with God and view of Jesus. I'd imagine that trans people feel the same way and feel more free to live authentically. There is room for this kind of authenticity and realness in the body of Christ. I'd rather be a "junkyard" Christian who is up front and real about my issues with Jesus than a Christian who pays Him lip service for 1.5 hours on Sunday and talks around what's going on in my life. I've lived that life. I prefer "this" me over "that" me. Jesus prefers it this way too.
If the Christian church is going to tackle understanding trans people now, that email is the completely wrong approach. The email completely disregards trans people as repugnant and morally inferior abstract talking points instead of people. (Also, the church now directly involved itself in a state political matter, which could be argued should come with a denial of tax exemption for the 2015 tax year). It's much the same way Christians have historically approached gay issues, which has been terrible beyond belief and resulted in many suicides and gay bashings and deaths.
Christians, do you really want to have more blood on your hands from trans people not feeling Jesus' love because you can't stand the thought of someone living in their truth that Jesus can help flesh out more perfectly in Him for them? (This means that you'll have to accept, like gay people who love Jesus more than someone else of the same sex, that trans people just "are". Deal. And some of them actually are fellow believers.) Get off your high horse and become a friend. Jesus is your life, not your agenda to mark off as something to do. Be a friend. Love first. It goes a LOT farther than you'd think. Trust me.
And may God please help my old church out because that email? iCAN'T! iCANNOT! iREFUSE! #No #Nope #NAWL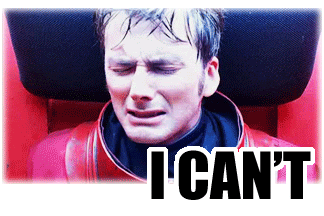 My reply to the email (that I'm sure no one will read):

Is anyone reading this account? This email is so offensive and a clear misunderstanding of trans people and their issues. I understand looking out for your children [over something you can't fully explain right away], but this is the completely wrong way of approaching it. Being trans is about gender, not sexuality. Trans people are people, not "spiritually repugnant" abstract talking points. If you're going to minister to people in the Washington, DC, area, you have to accept that not everyone looks like or is like an upper-middle class suburban megachurch conservative Republican church-goer. This is really an appalling email from a church that desires to reach DC for Christ. Seriously. 
Category: Christianity, Gay, Issues